Ideas to Look Stunning With a Crop Top Lehenga
The below blog will underline and point out certain points and aspects that must be borne in mind to create a perfect look with a crop top. The article mentions the aspects that must be remembered to create a great look with a crop top.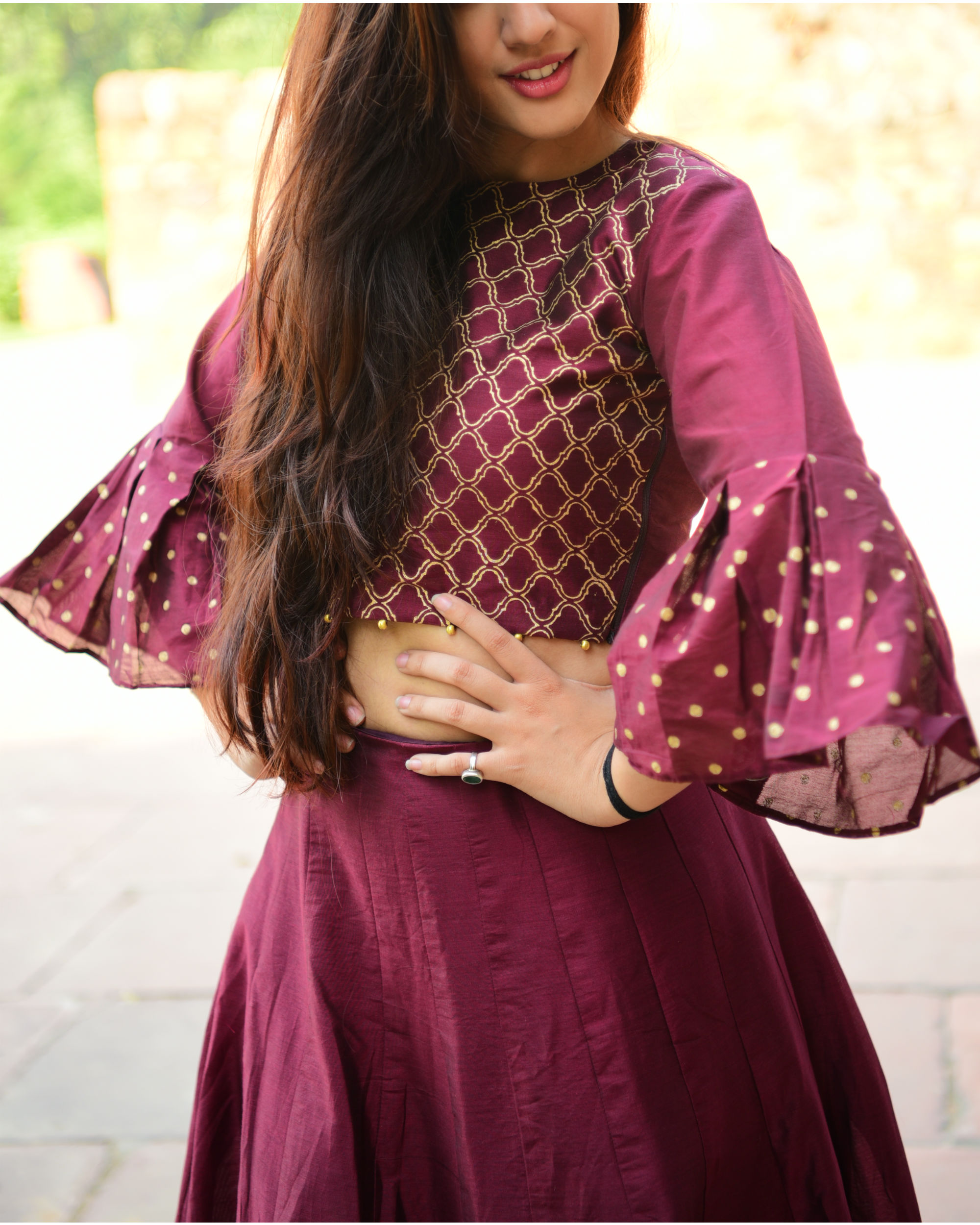 Crop tops are one of the most popular choices of fashionable women and girls in the recent times. These crop tops are shop blouses or tops that reach just at the level of upper abdomen or the mid riff. These tops are super fashionable and can be easily teamed up with pants, trousers, jeans, skirts, culottes, palazzos and even lehengas.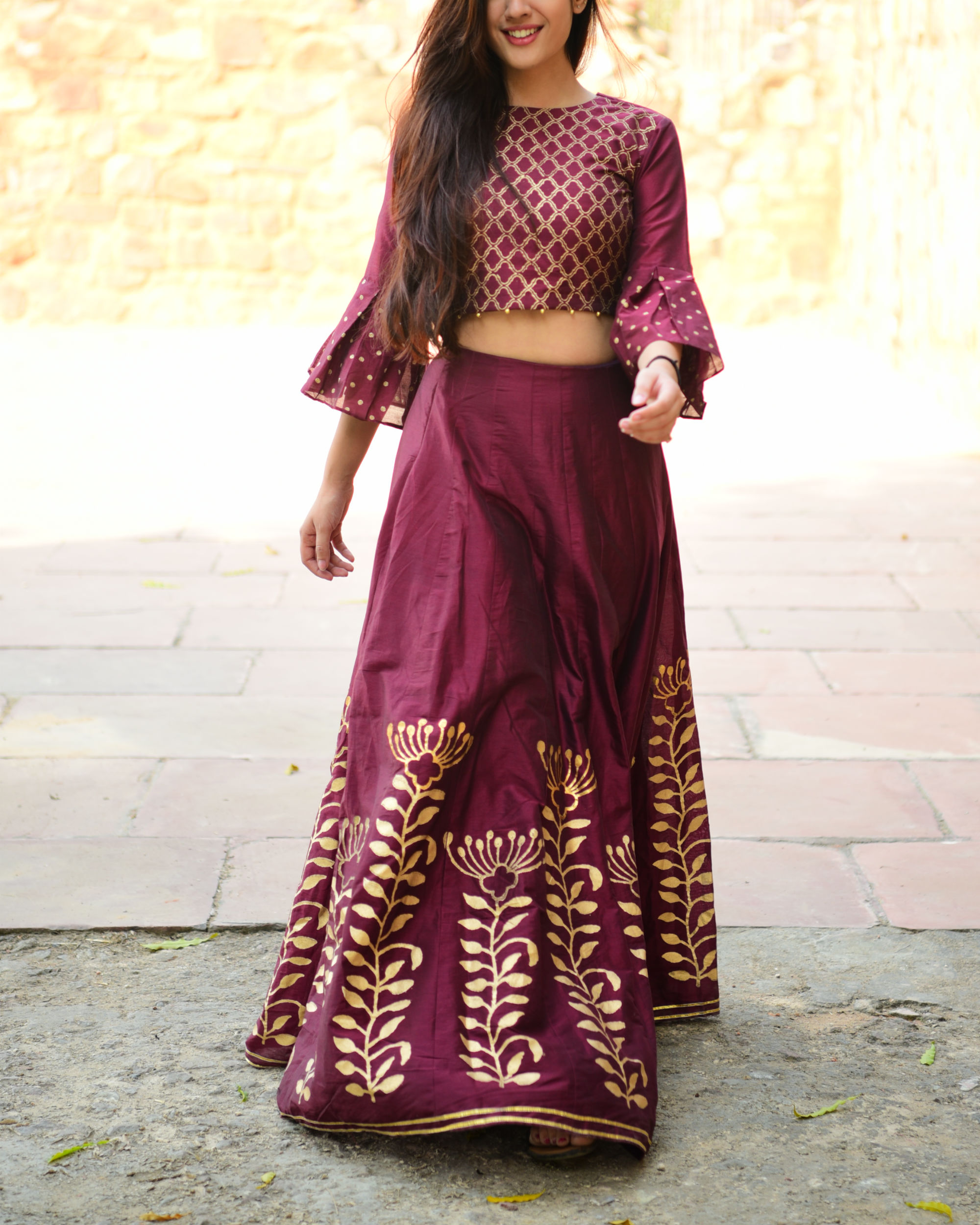 Depending on the ensemble that you create with these crop tops and the way you accessorize them, they help you to pull off different looks on different occasions. These crop tops can come in different materials, fabrics, cuts, colors, and falls. The following tips must be borne in mind to create a chic look with a crop top.
Contrast
One of the essential aspects that must be borne in mind to create a stunning look with a crop is that of a proper contrast. You can pair a crop top with lehenga or can even team up a crop top with a skirt. Just remember to create a proper contrast. In case the lower part whether a lehenga or skirt has a lot of work, colors and prints then the crop top must be a simple one, preferably in a solid color that will be in sync, harmony and also a proper contrast to the skirt. The reverse can also happen. If the skirt or the lehenga is a simple one, then you can go for a richly embroidered and bright crop top that will be the main USP of the look.
Fittings
Whether you are pairing a crop top with lehenga or a crop top with skirt be sure of the fittings of the crop top. If it is a lehenga that you are wearing be sure to go for a crop top that has a well-fitted hemline at the mid riff. This can give an elegant look to the whole attire. If the crop top is paired with a skirt or jeans or pants then you can also go for loose fittings at the mid riff range. The look is more informal and cool one.
How Much Is Too Much?
The crop top is a type of blouse that reveals your midriff and upper abdomen. It can be teamed up fantastically with hot pants and shorts. In that case, you must go for crop top with a modest length and do not show off too much of your midriff. The attention should be on your legs. You must know how to balance the whole game of peek-a-boo for not making the look really over the top. You can also pair up a shirt or a shrug with the look for cool comfy feel.
Choose The fabric Well
This is one of the most important aspects that must be borne in mind. If it is the hot summers that you need to deal with then settle for nothing but 100% cotton.
Crop tops are a super idea to beat the heat of the Indian summers in cool style. Play the game by the above-mentioned rules to create a stylish and striking look.